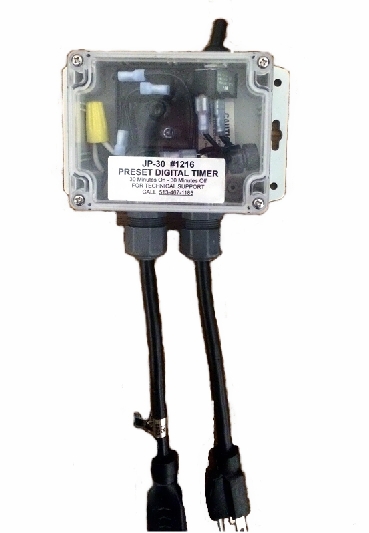 Solid state construction- means there are no moving parts to wear out so the timer is more reliable and durable than any other.
Built in settings-the timer is preset for 30 minutes "on" and 30 minutes "off". No clocks to reset. No pins or clips to fool with.
Completely sealed, water resistant NEMA rated enclosure-to withstand the harsh septic environment.
Manual over-ride-for easy testing of the system and related components.
Internally fused-for added protection of the timer and motor.
Plug-in installation-no hard wiring makes installation a breeze.
6 Month Warranty
Specs:
120 V.
15 A.
4.53 x 3.54 x 2.17 in.
"Solid State Septic Timer Construction, Built in Settings, Completely sealed"
Manual over-ride
Internally Fused
Plug-in Installation
6 Month Warranty