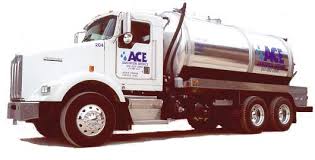 COVID – 19
While focusing on the safety and well-being of our employees and valued customers, we are fully operational and happy to help when you need us. We are carefully monitoring the situation and follow the guidance of the CDC. We have increased the frequency of sanitizing our offices and vehicles. All employees and technicians are limiting close contact with customers and other team members, and are encouraged to stay home if they are not feeling well. We are confident that the steps we are taking will help us to operate as normally as possible while also keeping everyone's safety as our number one priority. We know many people are working from home and self-quarantining, which can put additional stress on your septic system. You should not flush anything except toilet paper. We know toilet paper is in short supply. There is never a perfect solution if you run out, but never flush wet wipes, paper towels, or even facial tissue. They can cause a back-up and end up costing a lot of money. Also limit the amount of cleaning products that you put down the drain. Antibacterial products are hard on your septic system. We encourage disinfecting everything right now, but consider different ways of disposing the liquid, including bleach. Stay safe and know that we are here to take care of your families and our community!
---
Professional Septic Tank Cleaning and Pumping in the Cincinnati, Ohio Tri State Area
Ace services Septic Tanks, Jet Aeration, Oldham/Coate Air, Multi-Flo and Nayadic Aeration systems. No matter what type you have, Ace Sanitation has the expertise to service your system. We started servicing home septic systems back in 1948 and continue to provide quality sales, service and repair of aeration motors and pumps for aeration type septic systems.
Service evaluation of an aeration system will include:
Front chamber (trash compartment): Scum layer, baffle, lid
Aeration: Removal of motor to inspect and clear airway and shaft if needed.
Check timer (if accessible) for proper operation.
Check for adequate airflow for proper mixing of waste.
Check the sludge return for proper operation.
Upflow Filter: Check for proper aeration, proper discharge level, clear effluent.
Check for and add chlorine tablets.
Check the integrity of the pipes and trough.
For expert service from people you can trust, call Ace Sanitation Service.
Whether it's residential or commercial, Ace is the place for complete and professional service. As an added bonus, we also service the motors and filters for our residential customers.
High Pressure Water Jetting and Power Cabling help clear clogged sanitary lines and drains
For expert service from people you can trust, call Ace Sanitation Service 513-353-2260 or 812-537-2494